Expect bizarre ideas, high level circus and a bloody good night out!
"Bite into the mystery muffin, you won't be disappointed" - Theatreview, NZ
"Fall-down funny, absolutely top shelf." ★★★★★ Advertiser, AUS
Winner - 'Best Circus and Physical Theatre' - Adelaide Fringe weekly award 2019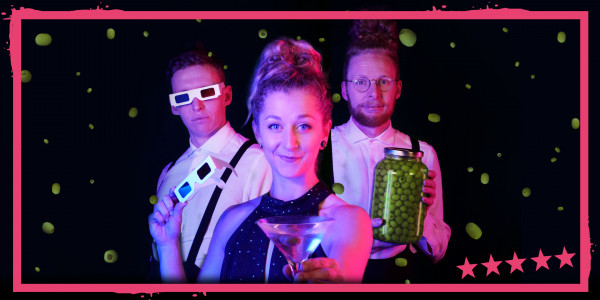 Due to unforeseen circumstances the show on Saturday 2nd has now been postponed to 7pm on Sunday 3rd. Your Saturday ticket can be transferred to any other night, you just need to let us know! If you're not available for the other nights we can also arrange a refund.